"If you're not staying up to date with your company's digital presence, you could be giving your competition more business."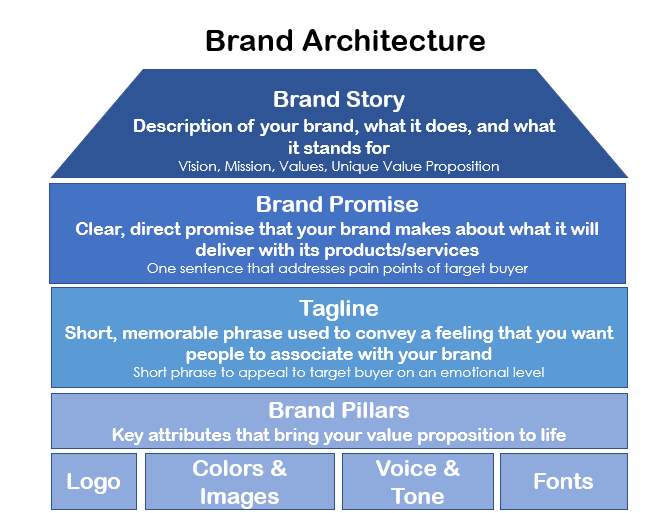 Developing a powerful brand strategy involves a series of important activities, all of which contribute to consumers perceptions of who you are, what you value, and what you will deliver. These activities include:
Determining your brand's vision, mission and values.
Understanding your target audience.
Leveraging competitive positioning to determine your brand messaging and key differentiators.
Creating a cohesive design for your brand assets.
Publishing high quality content that reinforces your brand (see "Content Marketing").
Choosing the right integrated publishing platform (see "HubSpot Services").
The graphic above is the framework that we use at WIZ Advisors to build your custom Brand Architecture.
Our Digital Branding Services
Brand Strategy
Website Design & Development
Website Management
SEO
Social Media
Tools
Platforms