Company
We are an award-winning B2B marketing agency.
WIZ Advisors is an award-winning, female-owned and operated B2B marketing agency with over 20 years experience delivering strategic marketing solutions to clients, from start-ups to global institutions.   We offer a full suite of marketing services for B2B companies, seeking to build their brands and digital identities (or rebrand), generate awareness and high-quality leads, become thought leaders in their industries, and accelerate revenue. In 2020, WIZ became a Hubspot Solutions Partner, allowing us to sell, onboard, and manage Hubspot's integrated Sales & Marketing platform for our clients.
"Our goal is to exceed our clients' expectations and become their go-to agency partner. We could never have achieved success without satisfied clients, their referrals, and their repeat business."​
Stacey Wisniewski, Chief Marketing Strategist, WIZ Advisors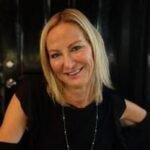 Services
We are experts at B2B marketing.
Testimonials
Here's what our clients say about us.
Latest Content
Check out our blog page for more insights.