August 21, 2018
Posted by:

Stacey Wisniewski

Categories:

Business, Consultant, Marketing Strategy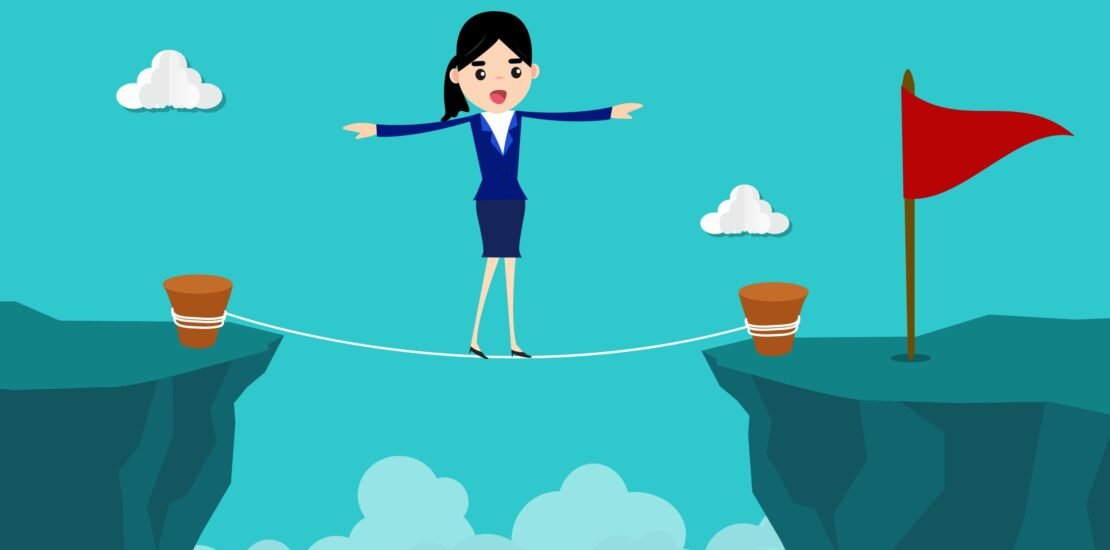 Let's face it. All of us at one point or another have dreamed of having our own firm. We've built careers working for large – or small – companies, learned the ropes (pun intended), developed our skill sets and leadership capabilities, discovered and leveraged our strengths, and worked our butts off driving value for our companies and their clients.
For some of us, that is enough. We like our jobs.  And we prefer stability – the paycheck every two weeks, the annual bonuses and benefits. We don't need to take the leap. For others, we feel like something is missing. Every time we hear an entrepreneur passionately describing his path to success, we feel a tinge of regret – and think, "that could have been me".
A year ago, I was at a crossroads in my career. My job had been eliminated due to a merger, and I had to figure out what's next. I looked at various job opportunities but couldn't find one I liked as much as my former role. I had two criteria for the next phase of my career. 1) I wanted to do what I love – marketing strategy – for a company whose values and vision meshed with mine. 2) I wanted to prioritize time with my kids – they are 6 and 9 and for too long, I missed important talent shows and soccer games because of work commitments.
So, how did I decide to start my own consulting firm?  And why was it like walking a tightrope?
Takeaway #1: If you overanalyze, you'll never take the first step.
I am one of those people who analyzes everything. In my consulting practice, it's a strength. I think methodically through pros and cons, opportunities and risks, and develop actionable strategies for my clients. In my personal life, it can be painful. A question about which hotel we should stay at on vacation turns into a competitive matrix of potential options, each with different price points and amenities.
When I started WIZ Advisors a year ago, I didn't overthink it. It just happened. A former colleague called me out of the blue in need of my help. He had taken on a job as an interim CEO and needed a go-to-market strategy to present to his Board of Directors in 8 weeks. It sounded right up my alley, so I said "yes".  At the time, I didn't plan to start a consulting company. I didn't have a company name, logo, website, tax ID number, suite of services – I hadn't even calculated an hourly rate. But I had a client. And that is all you need to get started.
Takeaway #2: It's you – and you alone – on that rope.
Over the course of my career, I've been both an individual contributor and a team player.  I prefer working on a team because I enjoy learning and debating with peers, brainstorming with smart people who challenge me, and reaching major milestones together. As a consultant, you get to do that through collaboration with your clients. However, behind the scenes, as a solo practitioner, you are building a firm all by yourself.
Things come up on a daily basis that you never encountered as an employee.  You need to figure out which licenses and permits are required to incorporate in your city and state. You  must create a company brand – website, logo, business cards, marketing materials, etc.  You must develop content, strategic frameworks, social media company sites, capabilities and proposal decks – everything you need to market your consulting services.
All I can say is "thank you, God" for the Internet. Unlike twenty years ago, there are now a plethora of websites with free – or at least, cheap – tools out there to do all aspects of digital marketing. Whatever I didn't know, I taught myself. I didn't have a team of marketing managers or creative designers on hand to help me. It was just me – and me alone – on that rope.
Takeaway #3: Curve balls will come at you. If you stay calm and nimble, you will reach the other side.
Launching a business is like walking a tightrope – there will always be unexpected challenges. On a tightrope, it may be a gust of wind that threatens your stability. In your first year as a firm owner, curve balls become commonplace. You may launch with one engagement strategy, only to change it several months later.  It's all about understanding your clients' needs and evolving your strategy to meet them. For example, I started WIZ Advisors with a consulting model that offers a suite of services on a monthly retainer basis, similar to a large-scale agency. However, I quickly learned that without an established brand and significant client base, that business model isn't realistic.  So, I changed my model.  I targeted smaller companies in the $10-$100M range in my network and offered them project-based marketing services. My clients had the opportunity to gauge my work product before trusting me with more business.  And I formalized my positioning as a niche marketing strategy firm that delivers project-based services to meet individual client's needs and budget. Given this new model, I also had to alter my marketing efforts to build a pipeline instead of relying on word-of-mouth referrals. I spent time and effort developing my brand in the marketplace and driving higher awareness of my services. I also formed lead generation partnerships with other boutique firms who have complementary services.
Learning to be flexible and deal with change is probably my #1 tip for a new business owner. The first year isn't easy and things rarely go as expected. Did I at times feel like a tight rope walker in a wind storm? Absolutely. But I also gained valuable insight into what it takes to build a sustainable business – one step at a time.
To get alerts on future blogs, follow WIZ Advisors on its LinkedIn Company page, https://www.linkedin.com/company/wiz-advisors-llc/ or provide a comment with your email below to join WIZ Advisors' email list.