June 11, 2019
Posted by:

Stacey Wisniewski

Category:

Marketing Strategy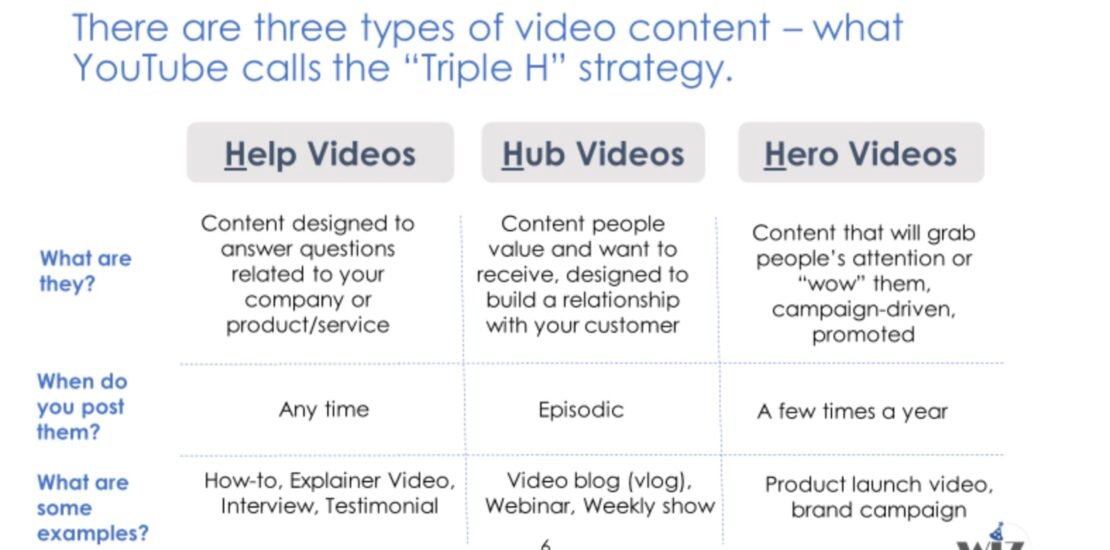 Did you know that video will represent over 80% of Internet traffic by 2022? Or that video drives a 158% increase in organic traffic to your website? Or that social video generates 1,200% more shares than text and images combined?
Consumers prefer it too. 91% of consumers have watched an "explainer video" (video that explains who a company is or what a product can do for you) in the past year. 64% of Internet users are more likely to buy a product or service after watching a video. And, 68% of prospects prefer to learn about a product or service through video.
So what are you waiting for? Video is not just a "nice to have" anymore, it is a MUST. If you aren't posting videos or running video ads for your business, you are missing the mark.
Click the link below to download WIZ Advisors' framework on B2B Video Marketing – what it is, why it's important, three types of video content ("Triple H Video Strategy"), and how/where to promote them.
http://wizadvisors.com/wp-content/uploads/2019/04/Video-Marketing-is-Essential-for-B2B-Companies-April-2019.pdf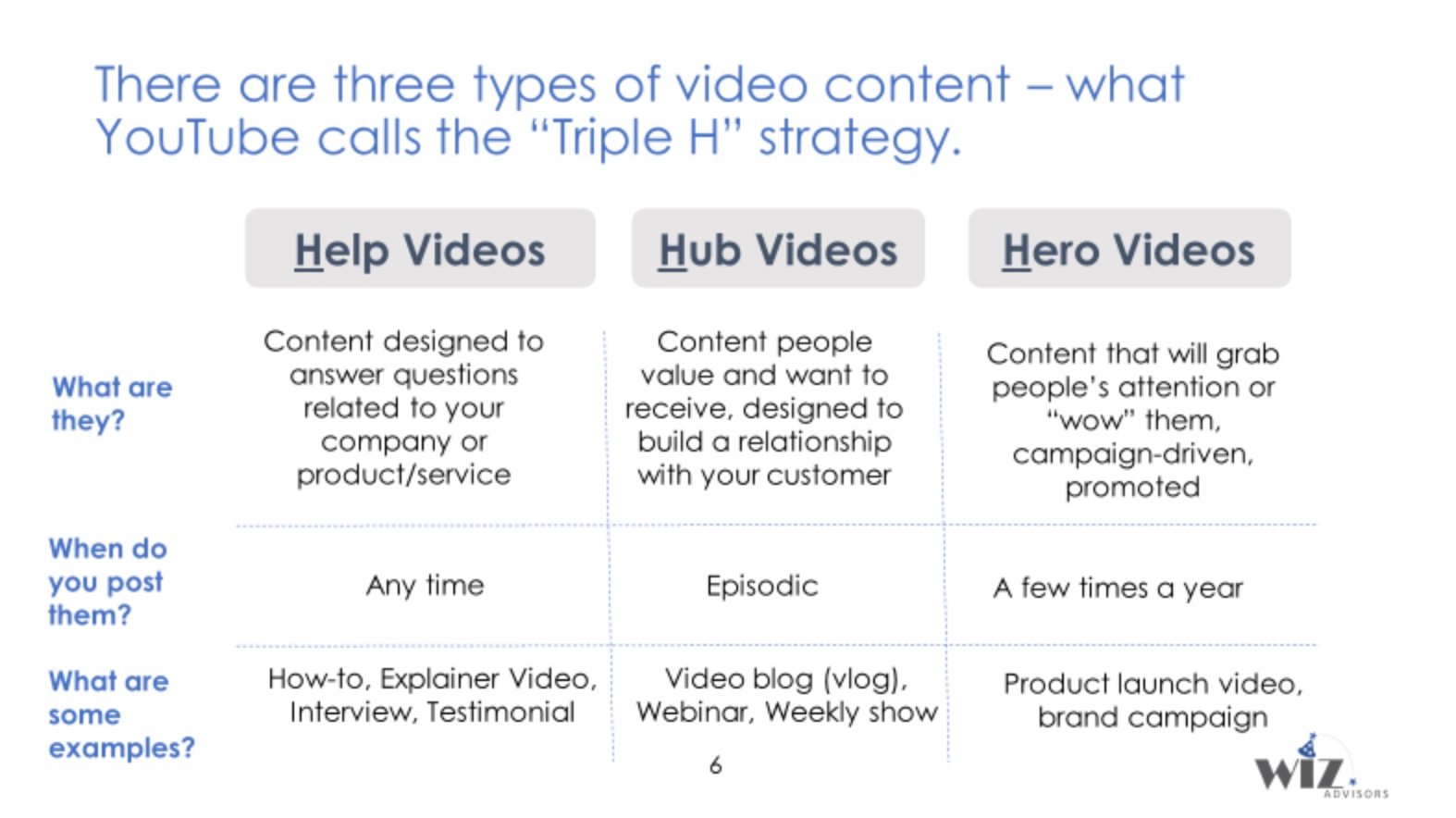 As a SPECIAL BONUS, below is a video I published on WIZ Advisors' YouTube channel about Video Marketing. It is entitled "What I Learned about Video Marketing from my 10-year Old" – it's a summary of my interview with my 10 year-old about her thoughts on advertising, and I think you'll love it.
https://www.youtube.com/channel/UC8GJWTYE_IXUA9FDSWfgVWA) about Video Marketing.
As a marketing strategist, I am always looking at the latest research on Millennials and Generation Z. My 10-year old represents the generation that follows, a generation that has grown up with YouTube and Netflix over live TV, cord cutting over landlines, and Uber over taxis (she's never even been in a taxi!). I always learn something new when I talk to her. I hope you do too.
Subscribe to WIZ's YouTube channel here:  https://www.youtube.com/channel/UC8GJWTYE_IXUA9FDSWfgVWA
Learn more about WIZ Advisors B2B Content Marketing Services here.
Stacey Wisniewski
WIZ Advisors
Chief Marketing Strategist
Email: stacey@wizadvisors.com
Mobile: (615) 934-1817